Intuitive and easy-to-learn

14 miles per hour top speed

16 miles long-range battery

5 hour charge time

220 pounds weight limit

Double braking system

Portable folding design

Ride where you like to avoid the gridlock of city traffic. Use bike paths to get places quicker.
Gas prices are high and getting higher. Avoid the pump altogether with an electric scooter!

R1 Electric Scooter has been awarded the prestigious Red Dot "Best of the Best" Award, as well as the iF Design Award 2019-2020. R1 Electric Scooter has a forward-thinking design that inspires and moves, just as it moves you ahead.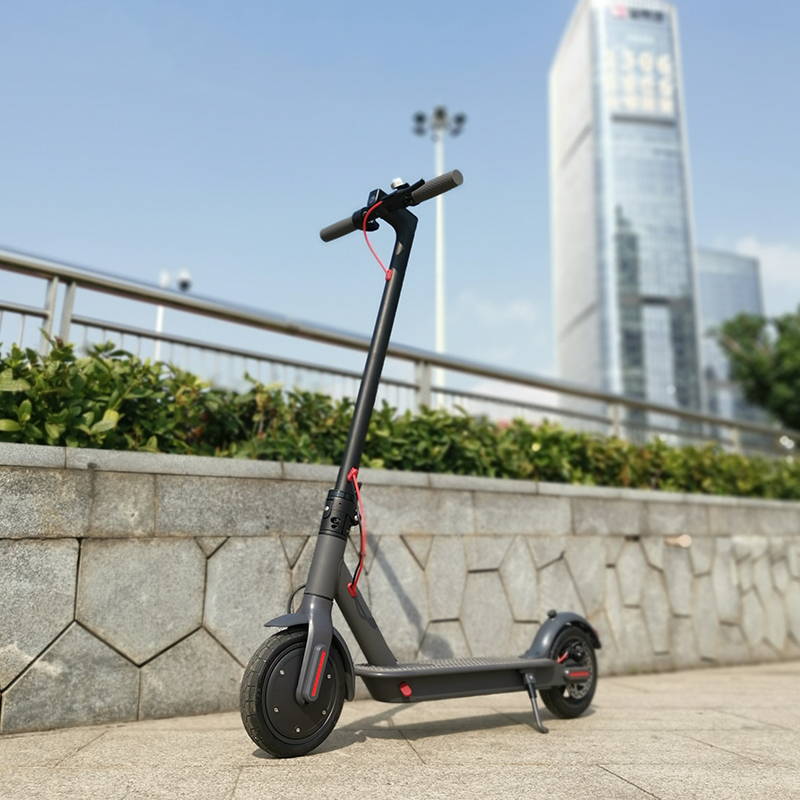 While riding a traditional foot-powered scooter feels uncool and outdated, the motor and slim shape of this scooter makes it feel like a mature, adult version of a favorite childhood activity.
Riding taps into a childhood nostalgia and a fast-pace energy of a machine moving you forward. There's something liberating about a device pushing you along. You can't help but smile!
This is a scooter to quickly jet to your friend's house, your work, your school, or anywhere else that's just beyond walking distance. You'll get there quickly on battery power and have some fun while you're at it. That's why you're seeing these scooters everywhere!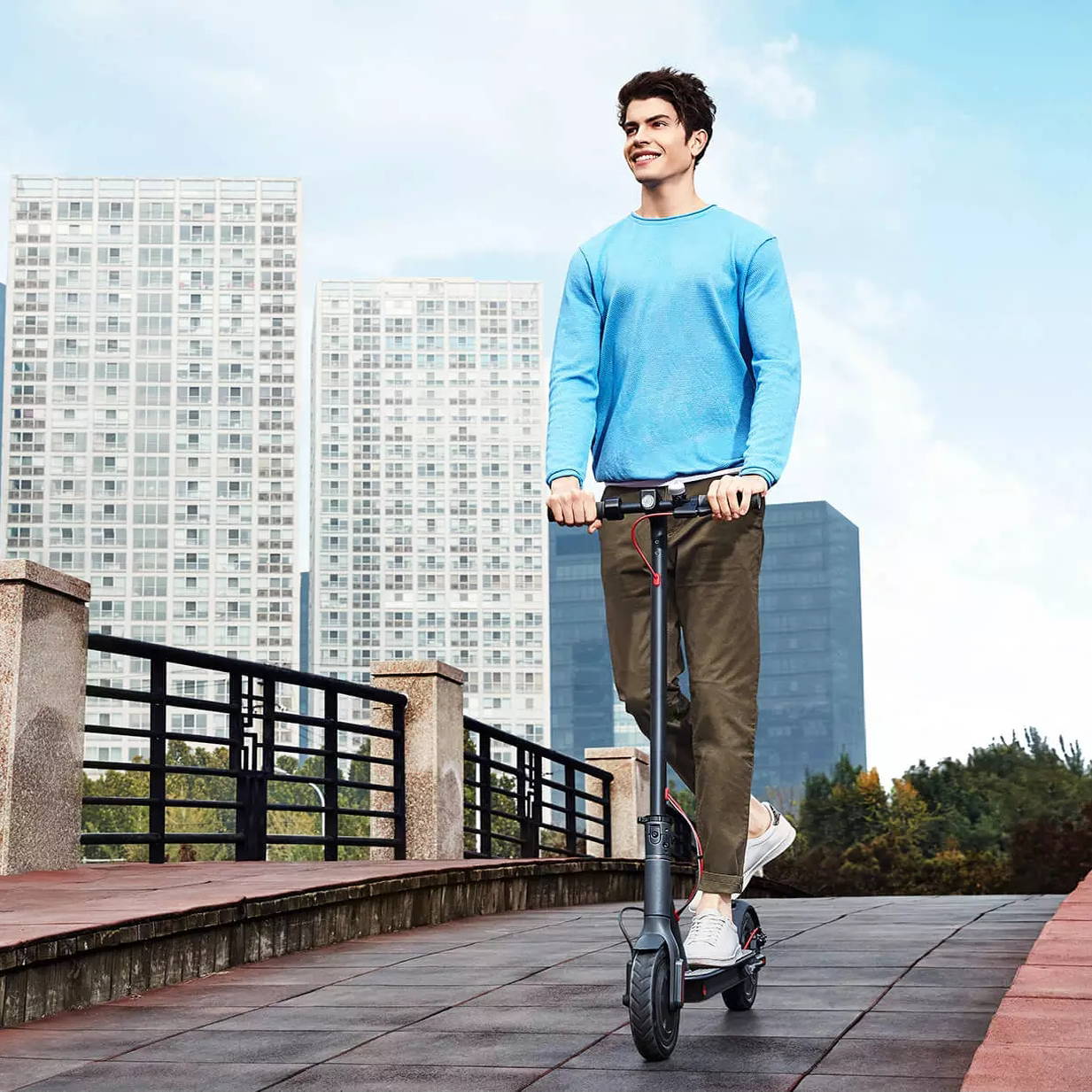 The throttle on the right handle is smooth and responsive. The brake on the left handle activates the dual braking system. In the middle you have your power button and heads up display. The display shows your speed and battery life. Finally, below the display is the power button.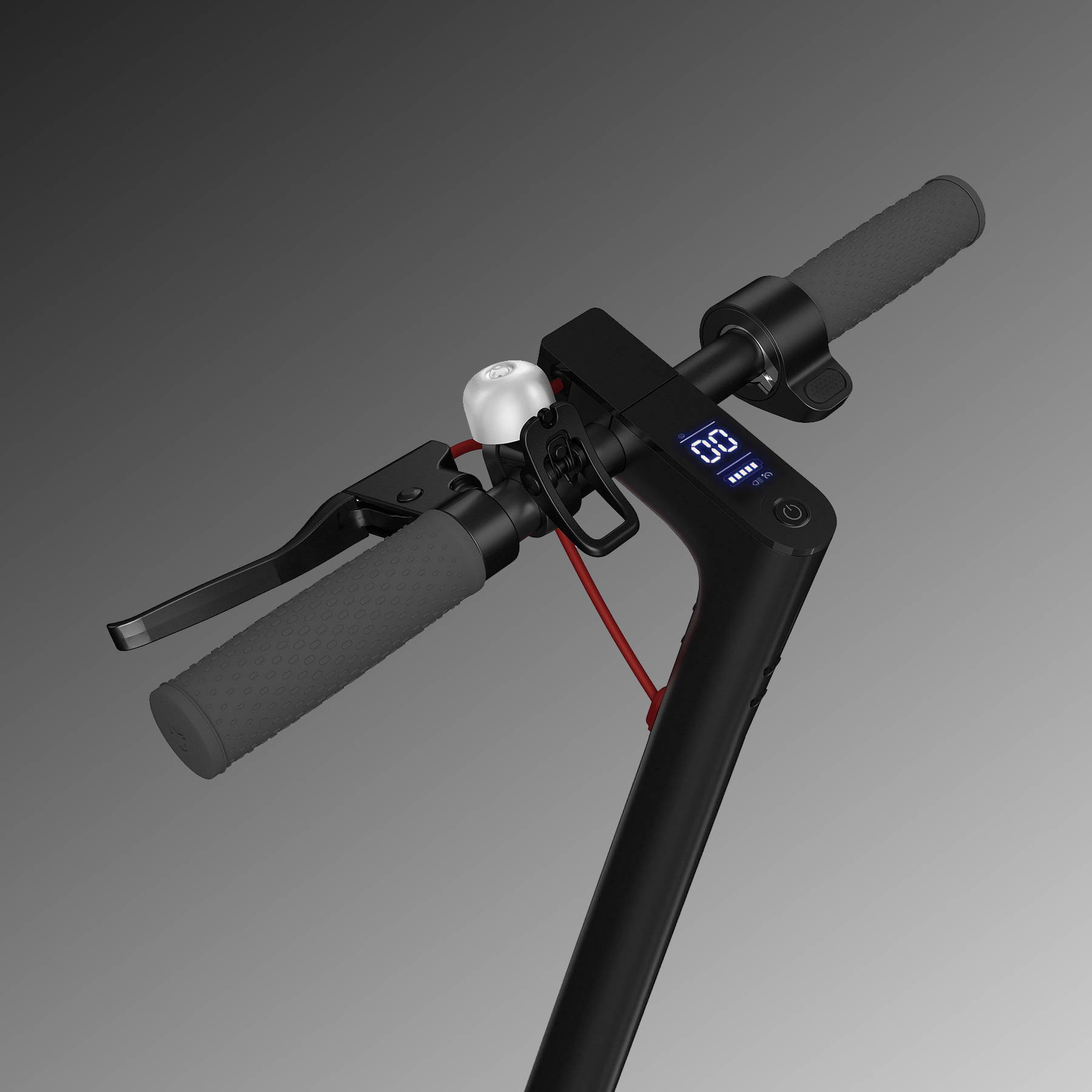 Simply flip down the folding lever to fold, and the scooter bell catches onto a latch on the rear wheel.The result is a compact and secure folding design that's perfect for stowing Our Electric Scooter awayat home, in the office, or in the trunk of a car.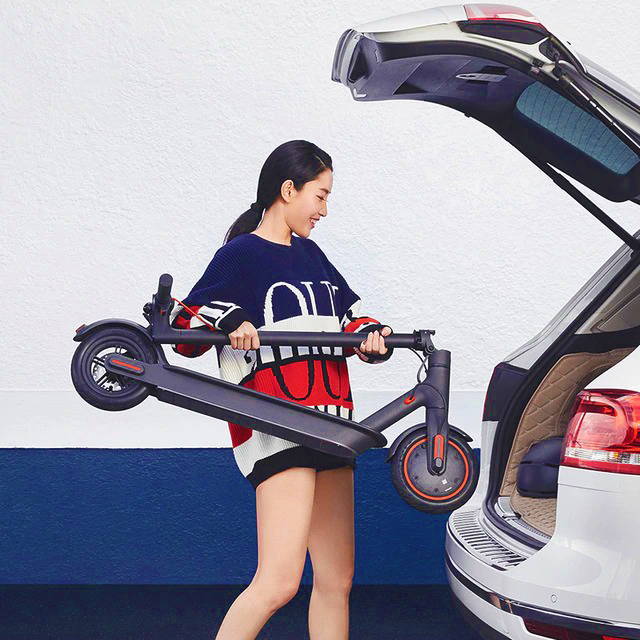 Aerospace-Grade Aluminum Frame
The sturdy frame is made of aerospace-grade aluminum, which has a low density and highstructural strength. It also has excellent thermal conductivity and corrosion resistance for added durability. At just 26.9 lbs, Our Electric Scooter is a great portable size and weight for carry-ons and for maneuvering stairs and pavements.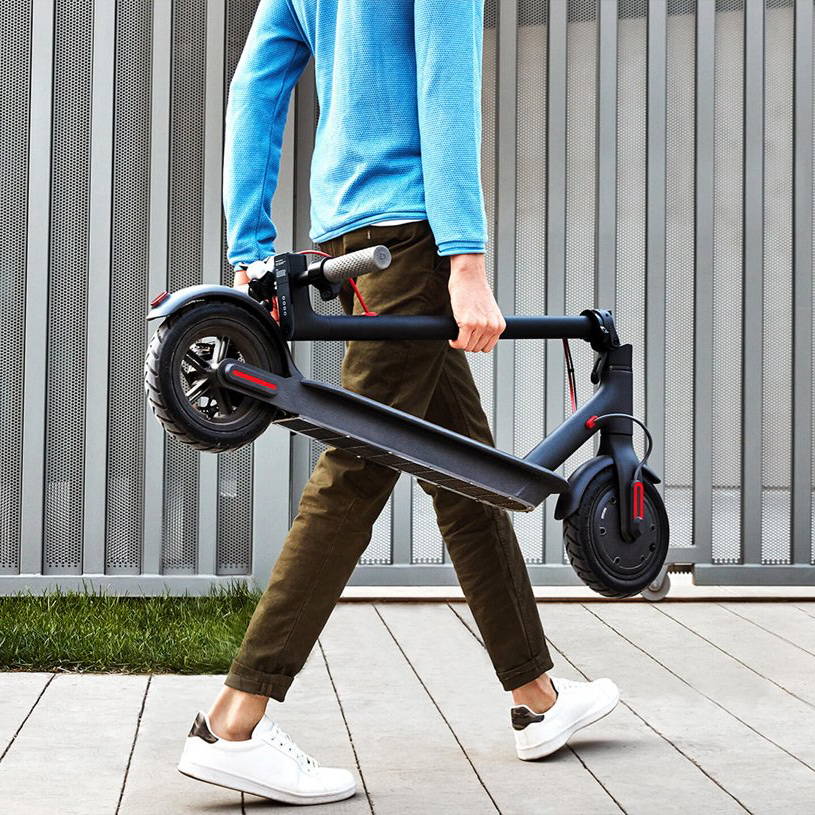 Headlights are essential for night riding, yet not all scooters have them. Our Electric Scooter features an ultra-bright 1.1W headlights with a range of up to 6 meters for added safety.
Red taillights flash distinctly while braking as a warning to other pedestrians and vehicles on the road.
Features a disc braking and eABS regenerative anti-lock braking system for an efficient, responsive braking distance of just 13.1 ft.
The large 8.5-inch front and rear tires have great shock absorption and anti-slip treads. Coupled with a 250W brushless DC motor for stable power output, our Electric Scooter is set to deliver a smoother riding experience.
16 mile Long-Range Battery with Smart Power Management
Several high-capacity lithium batteries deliverup to

16 miles of travel on a single charge.
Dual over-charging protection

Dual over-discharging protection

Under-voltage auto-sleep protection
Recovers and Regenerates Power
In order to extend battery life, our Electric Scooter converts and stores kinetic energy during acceleration into electrical power. It is also fitted with regenerative braking for additional power. This enhances the emergency braking experience and improves battery life at the same time.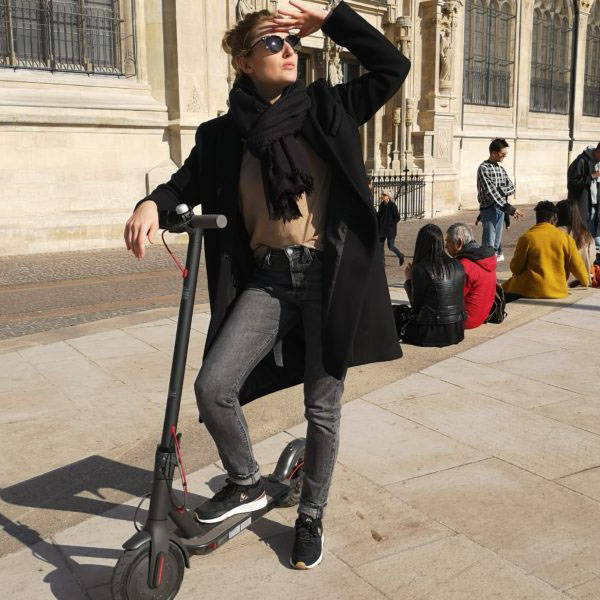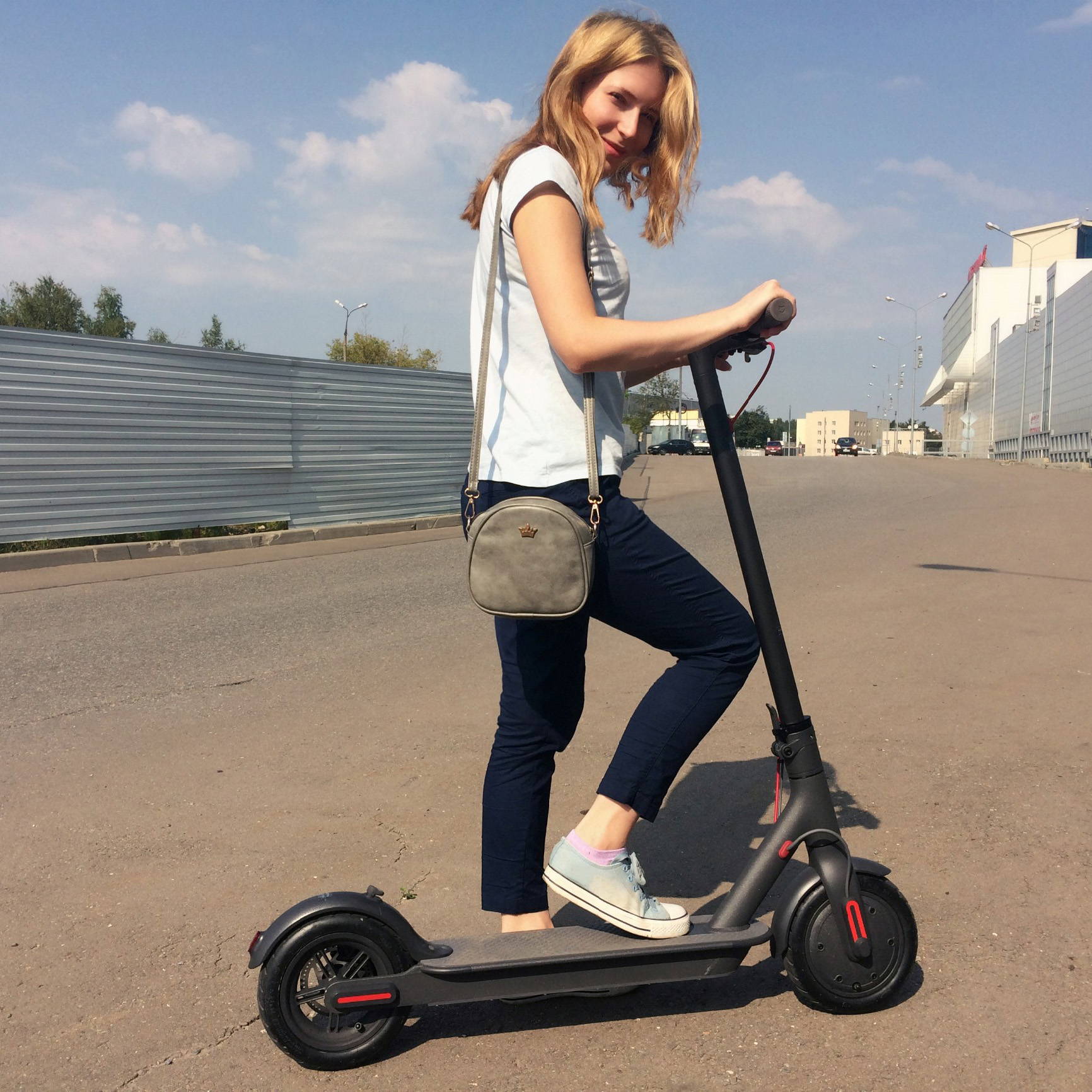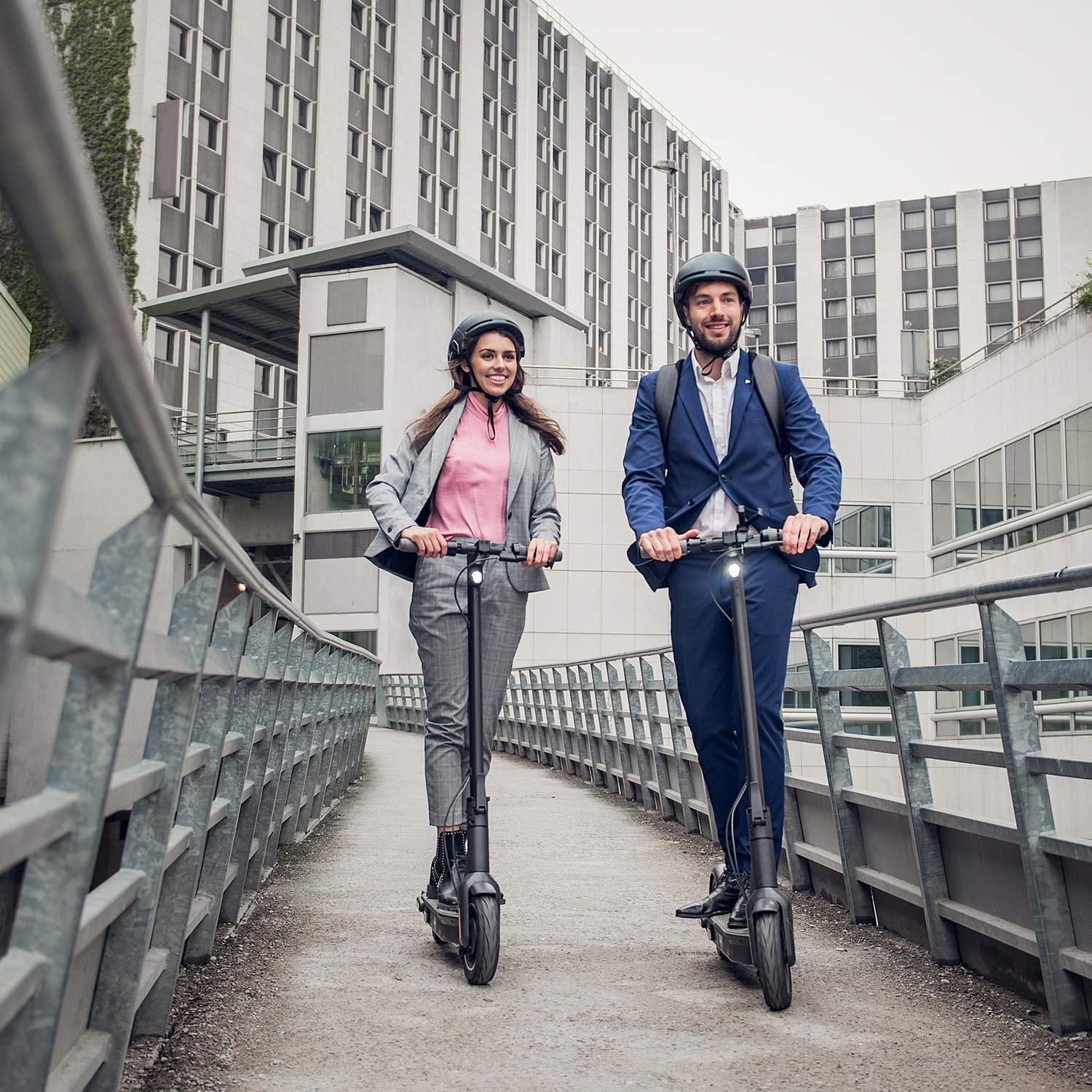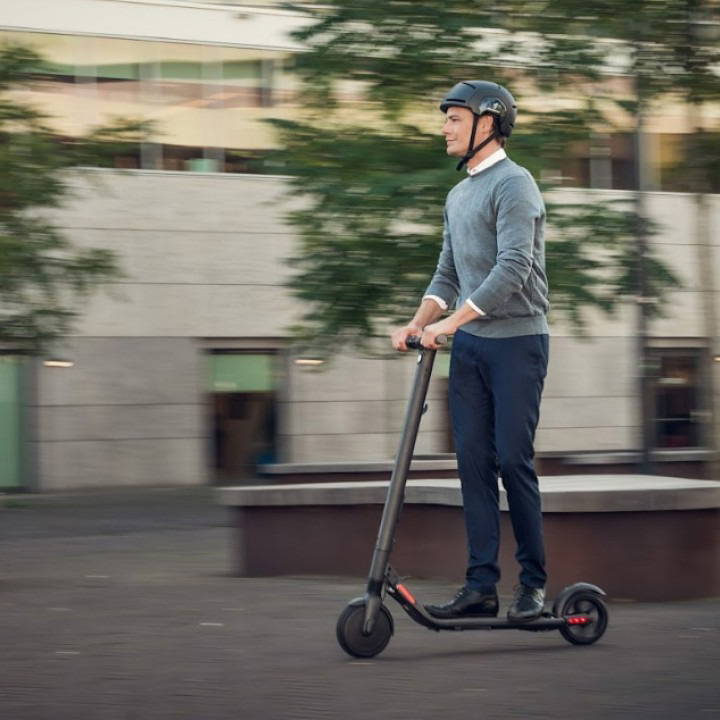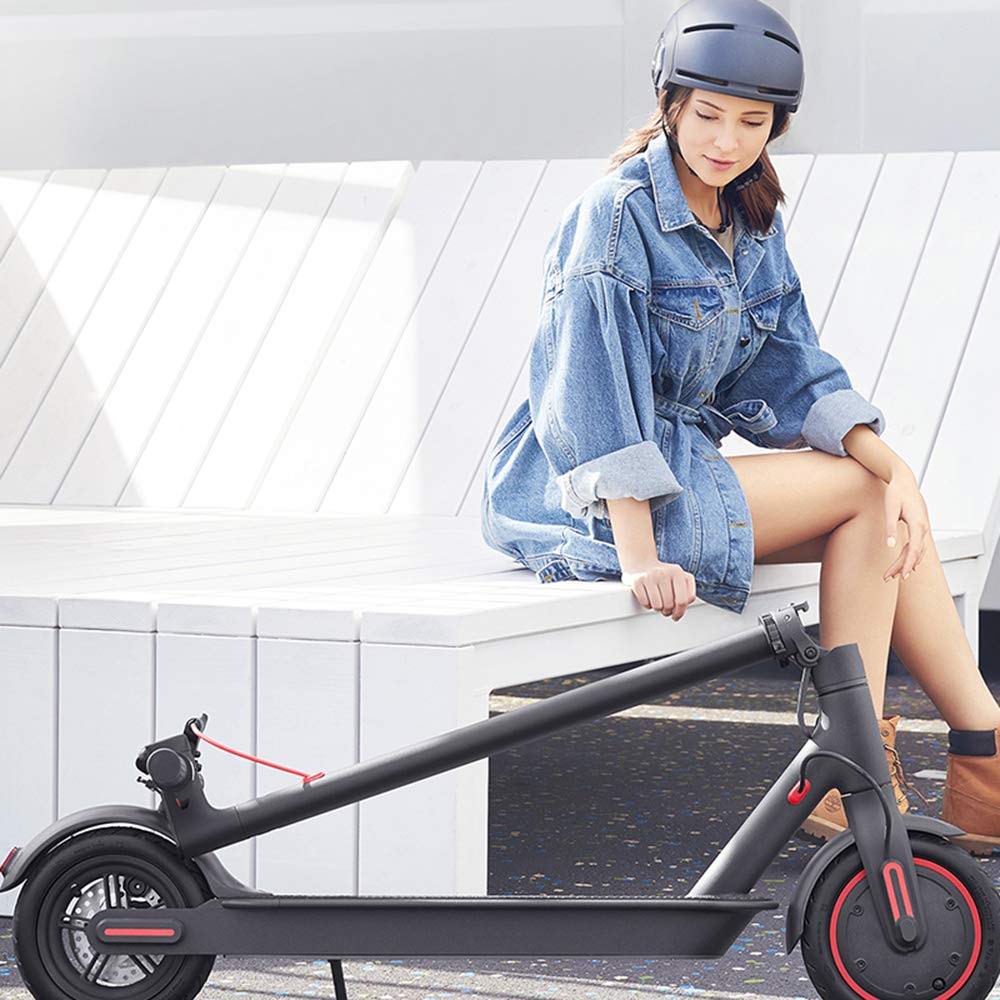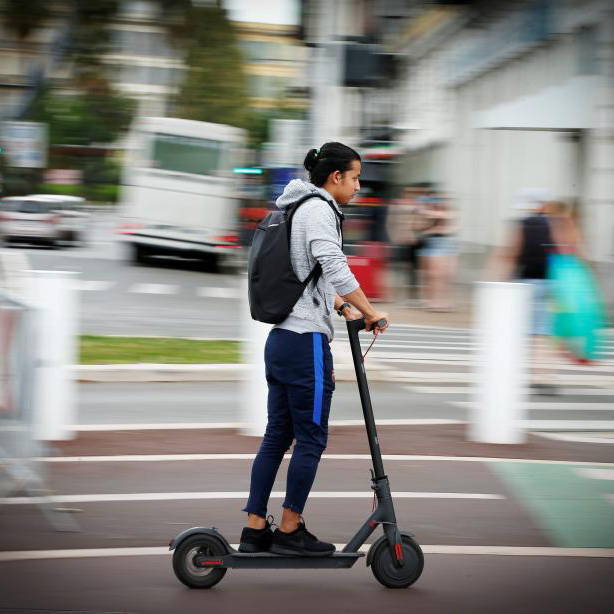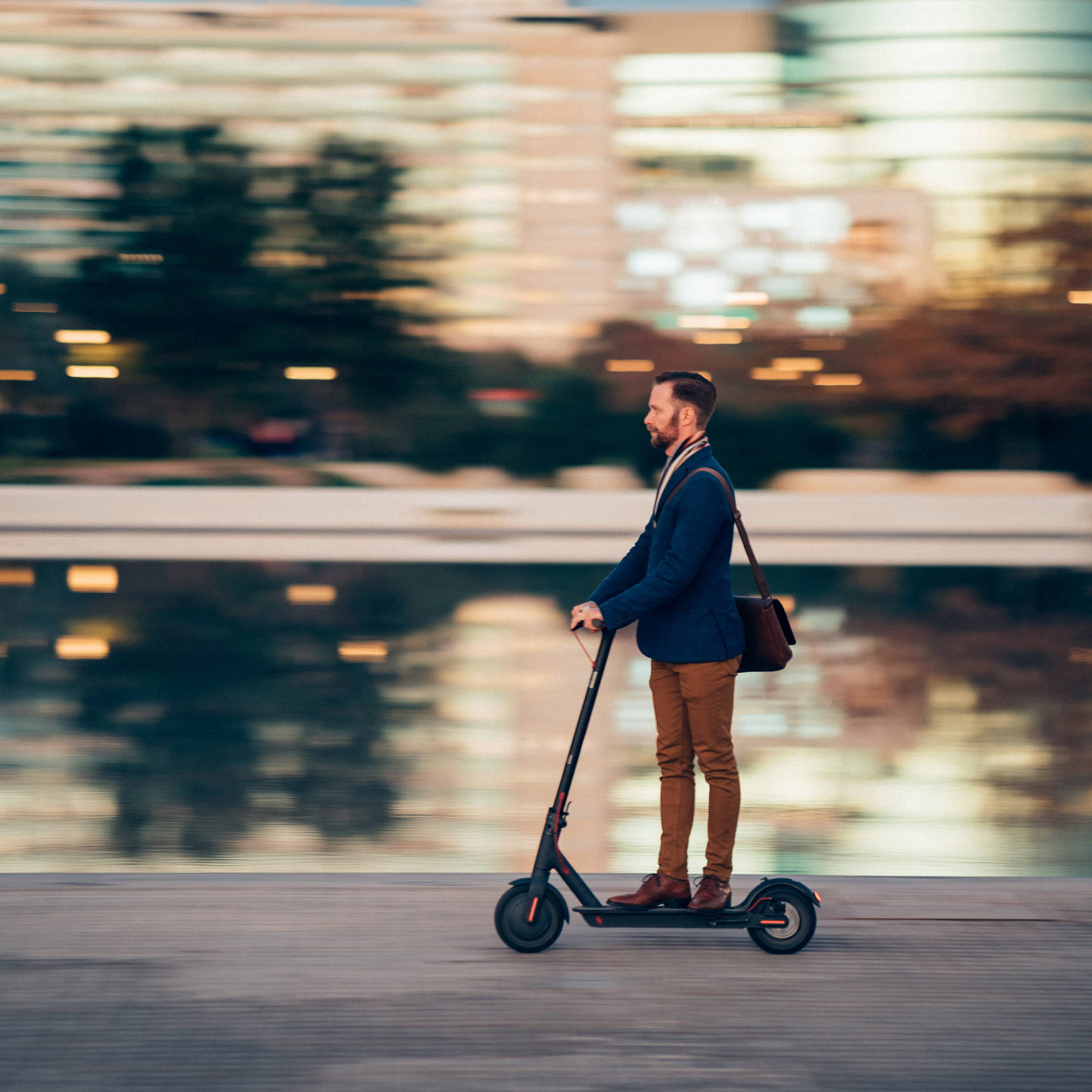 Get Yours In Just a Few Days

All orders ship directly from our US Warehouse to ensure fast and secure shipping. After you place your order your item should arrive within a few days.